Making it
Posted on 5 October 2013
After my obsessions in the previous posting about the shapes of back band molding profiles, it was nice to get the opportunity to return to the physical realm and run some molding.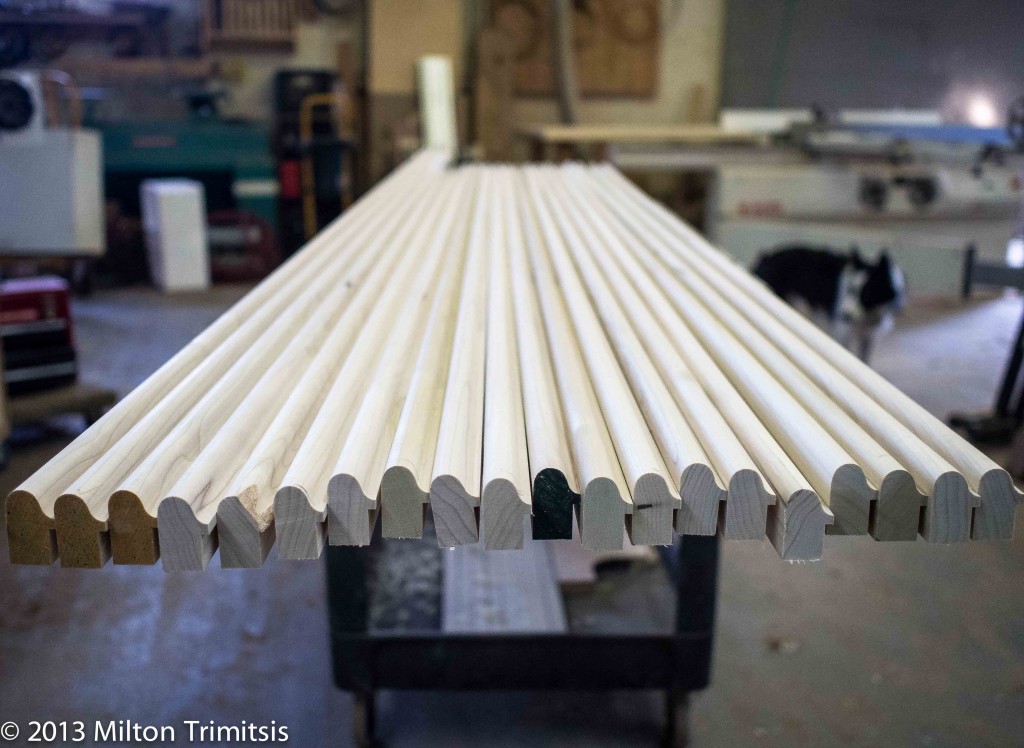 The wood species is poplar, our standard choice for paint-grade millwork.
We ran the profile on one of our SCMi shapers.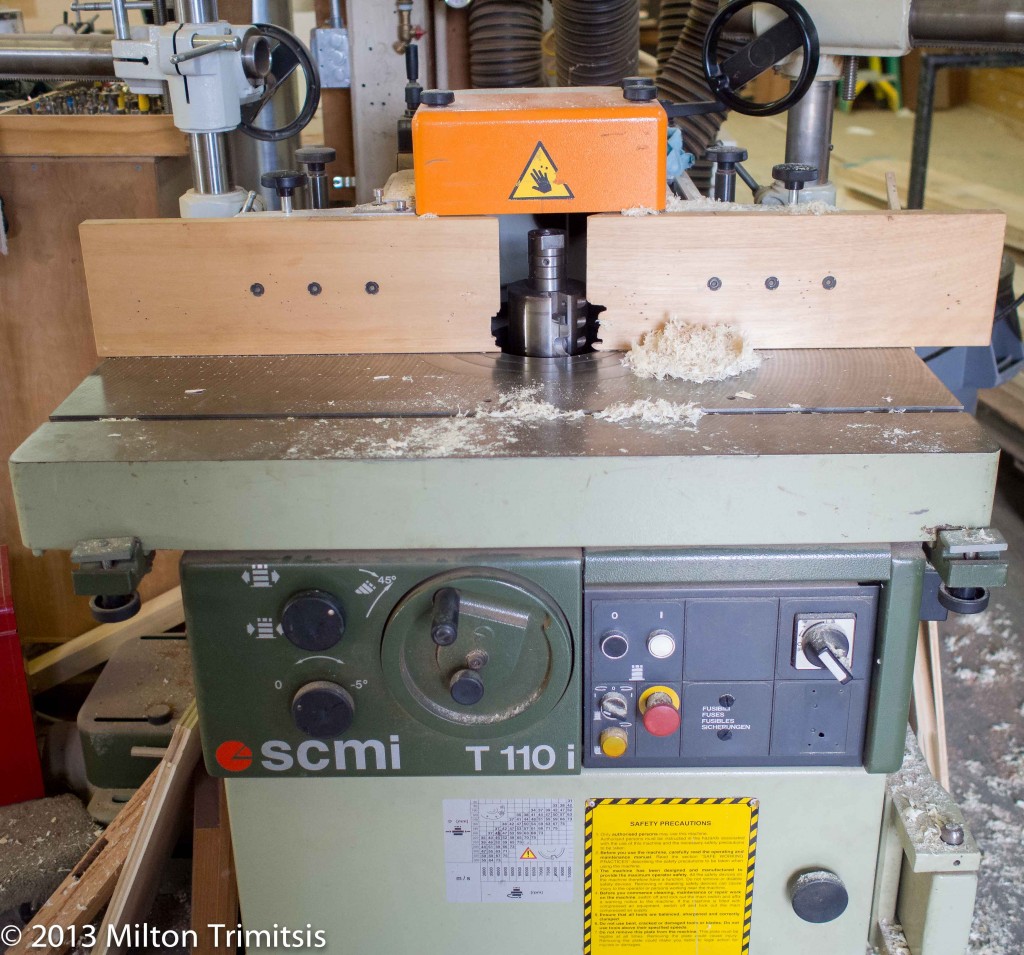 This refrigerator-sized beast is essentially a stationary version of a hand-held router, but as when moving from a pedal bike to a large motorcycle, there are some qualitative operational differences.
The cutting head holds a pair of custom-fabricated knives to match the molding profile we want to reproduce.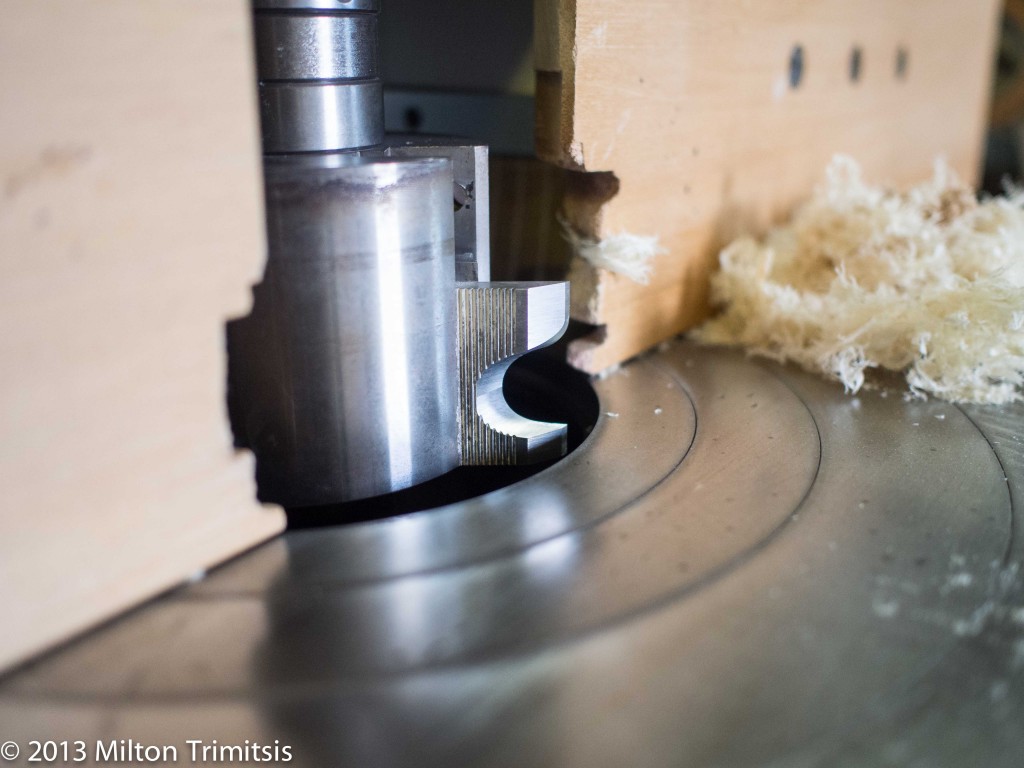 Connecticut Saw and Tool fabricates the knives for us from a drawing of the original molding.