Posted on 2 May 2017
Overkill is our strong suite, but in the case of the newel posts on an outside stair, I think our approach is pretty justifiable.  The connection between the post and the stair stringer is often the first point of failure on a deck.  Typically a 4×4 gets bolted (or, mercy!, nailed) to the side of the stair stringer, and as people pull on the post going up or down the stair, the short grain of the stringer starts to fail and the post gets wobbly.
We've developed a system where we fabricate a steel sub-post on a thick plate, and then we bolt the plate to the concrete pad at the bottom of the stair.  The finished newel box gets installed over the steel with big-assed tek screws.  On a recent job, the geometry of the steel post was a little more complicated because we were using 3½" thick engineered beams for the outside stringers, but the general idea is the same.  We also had intermediate newel posts on this stair because of the long run.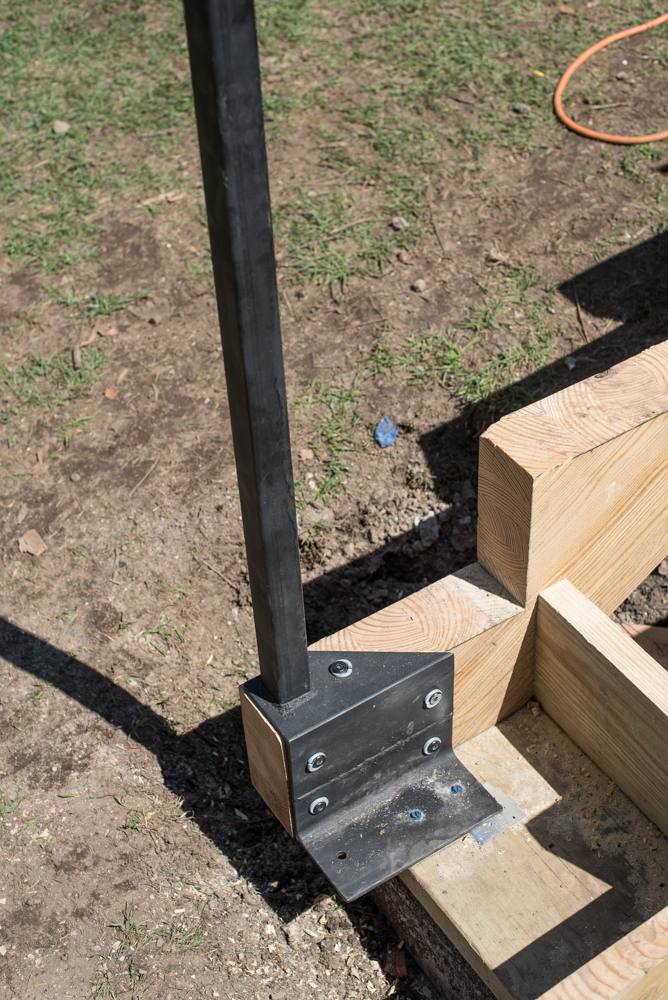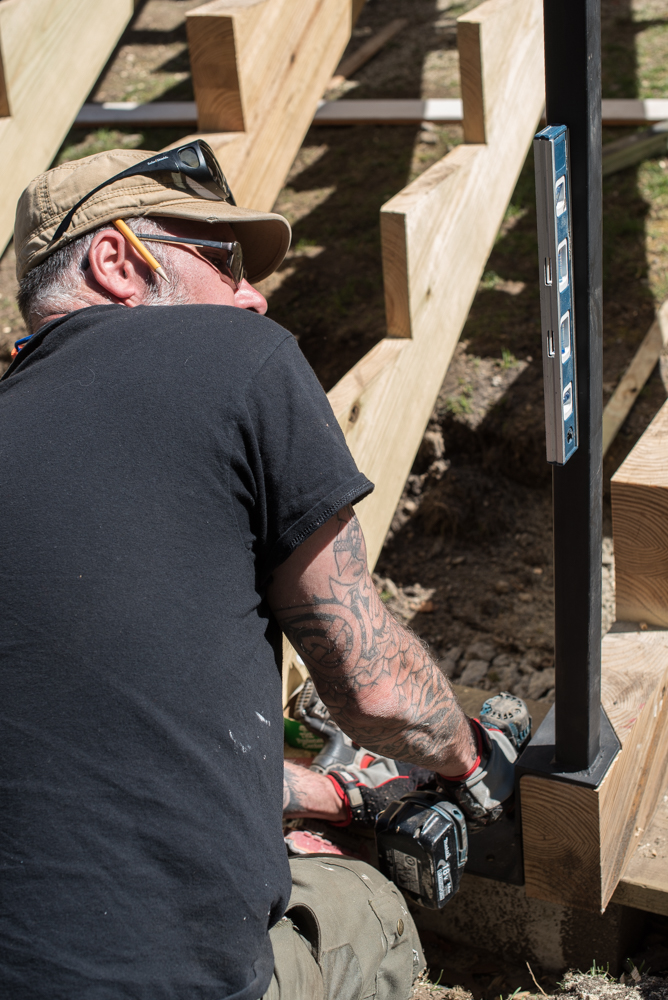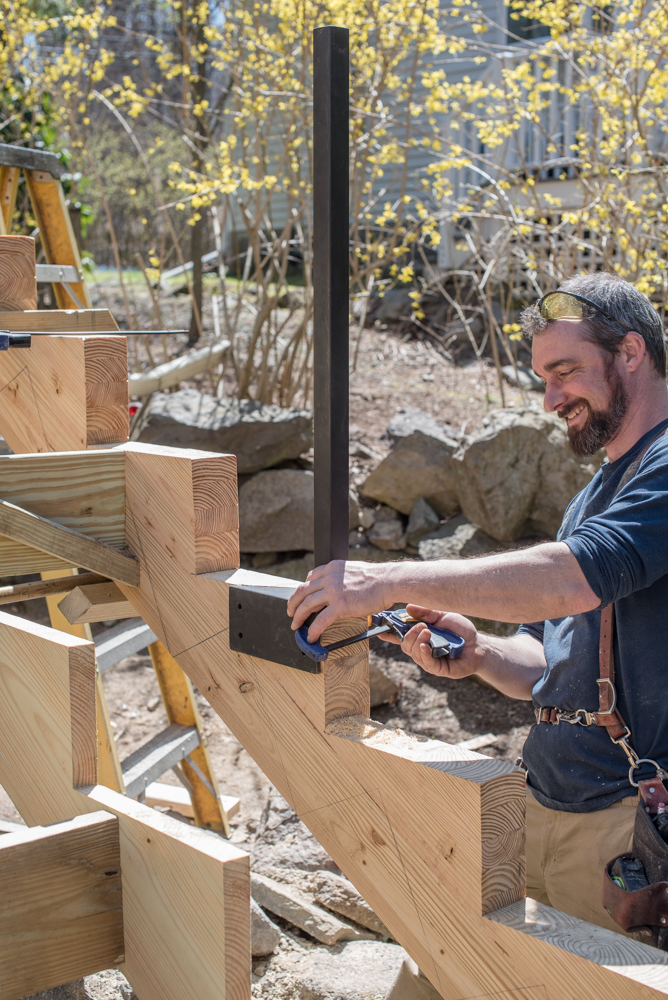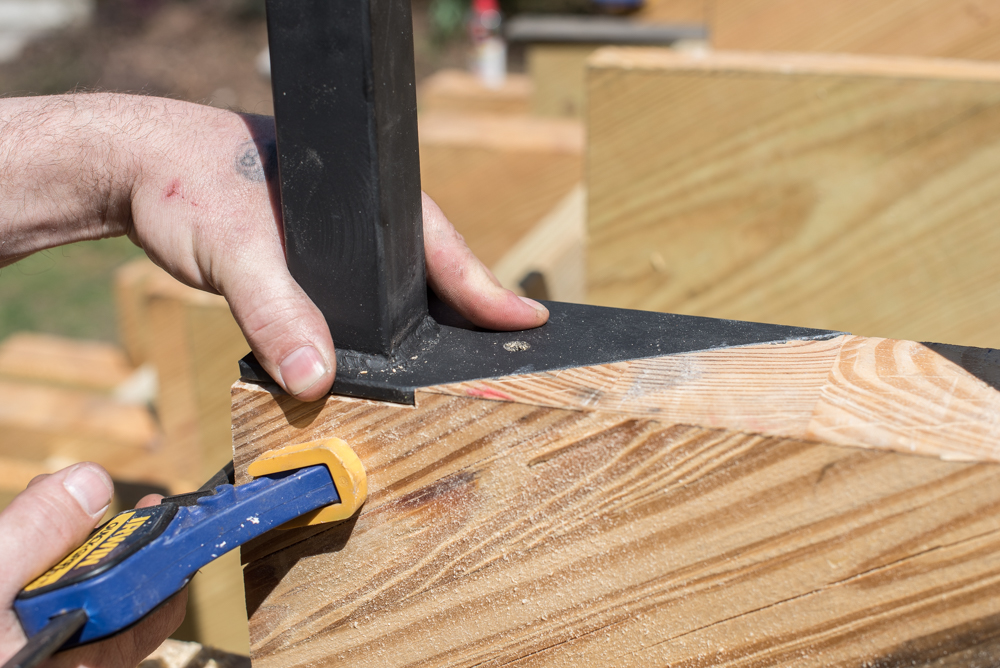 And some images of the finished newel posts: